The tax deadline has passed. That means that it is time for the yearly deluge of memes about how "they" don't teach taxes in school. You have probably seen this said on social media before. Typically, it is accompanied by some other random bit of information they learned with the implication being school only teaches information that is impractical to daily life.
I saw one Facebook user mention how she learned about the parts of a cell, but didn't learn how taxes worked. An interesting fact about this particular Facebook user is that she is a former student of mine, and she's wrong. As a matter of fact, I can be pretty sure that most of the people who espouse this sentiment are wrong.
School teachers teach about taxes. They might only teach about them to varying degrees depending on where you are, but students are exposed to taxes in school. In fact, in most places taxes are a state standard. In Indiana you will learn about the concept of taxes in your social studies class and the execution of them in your math class. I taught both of those subjects, and I covered taxes in both social studies and math. I know I'm not the only one because I took most of what I taught in those lessons from other teachers in the school and from resources created by other teachers that were shared online.
In fact, in math, students can learn how to figure out how much they are taxed in their respective bracket. This has to do with simple percentages which is taught in 4th or 5th grade.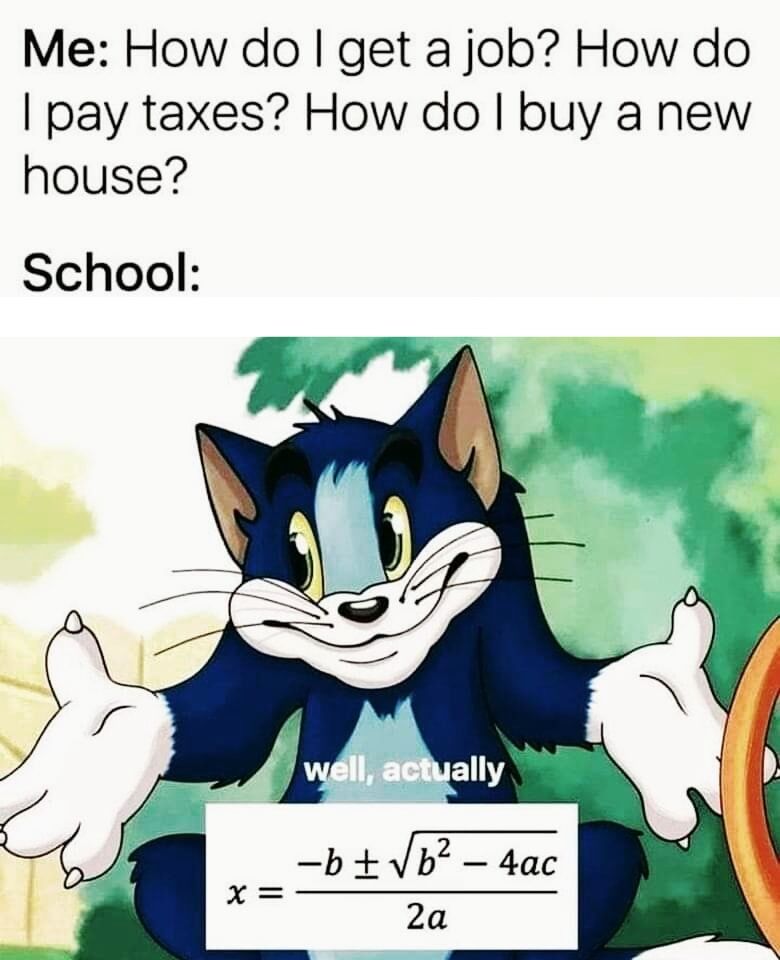 So where does the confusion come in? If taxes are typically taught, why do all these kids graduate and pretend like they never heard of them?
There are multiple reasons. The most obvious of which will quickly come to anyone who has taught that age level: They don't remember. Students forget the vast majority of specifics over the course of their life. We have all seen the videos where people are stopped on the street and can't answer basic, elementary questions. Plenty of American adults struggle to pinpoint or name other countries on a map. It's not like they were never taught geography. They learned it, and forgot it, like any other piece of knowledge you don't use for years. It's the same with those tax lessons.
Just like geography doesn't necessarily stick for a student who doesn't travel, how likely is a lesson on income taxes to stick with a child with no income? At the point when we teach taxes, there is no real-world connection kids can make other than "that thing mom and dad are always complaining about." It's not until they make money, earn an income, and see how much of it is taken away that the reality of taxes sinks in. If even they had forgotten by then, they were warned.
Additionally, what is it that people mean when they say they want to learn about taxes? What they are? How they work? Or how to do them? Because if it is the latter, I'm not sure what people expect. Most Americans use some type of software or professional to complete and submit their taxes and it probably isn't worth the time to teach actual tax code as they are vast, situational, and changes yearly.
I sympathize with my former student. I remember my first check. I remember the feeling of seeing all the money taken out of it. I remember filing my taxes and owing hundreds because of stipend I received. So, I know why she felt blindsided by the reality of taxes, but it's not because I didn't teach her. Life just taught her better.
(And yes, I commented on Facebook and told her she was wrong🙂)